Sequin and beads trims are now updating to a more sober look and are fitting perfectly in all kind of genres, styles and ages.
Do you want to meet our new proposals?
Find them out in this post and ask for your samples!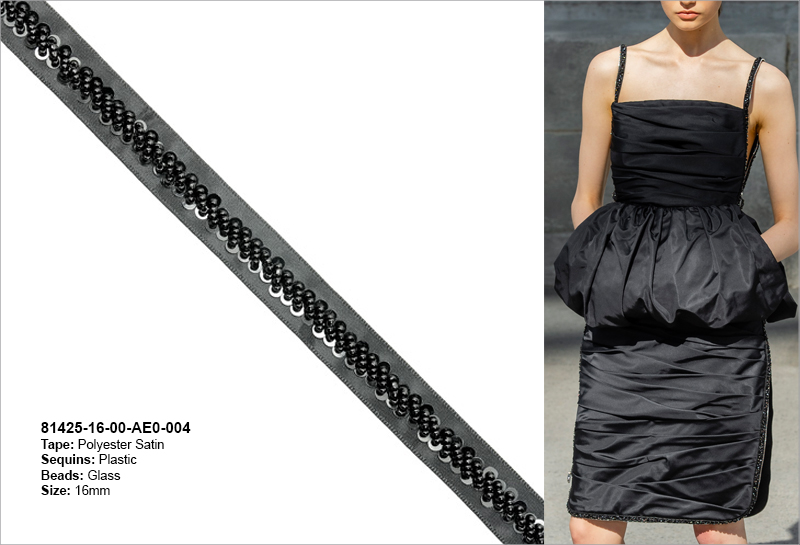 Tuxedo style tapes are now even more outstanding thanks to beads and sequins. The combination of luxury components will be used to give some fresh air to all styles, from sport to casual.
We can feel their warm welcome in sporty garments creating a new trend called "sporty party" like
Saint Laurent has shown in fashion shows
. But they do not yet abandon the traditional and classic outlook like
Chanel
brand represents, for example.
It might look a very old resource assigned only for adults but this look is now especially created to be used in young designs like
Zara has advanced
this season.
Bet on this new festive attitude trend with
our recently launched black beads and sequin trim
.