We keep promoting the eighties glamorous style since there are still many designers who are inspired by this decade to develop their collections.
Jewel buttons join this glamorous spirit with their golden, silver, diamond and pearl tones.
This type of button is gaining a broad global appeal and it is being used both in formal and informal collections, evolving and reaching a wide variety of applications. Shoulder details are essential and, applications in sleeves and cuffs, are also super fashion and popular in navy, military, casual and sport looks.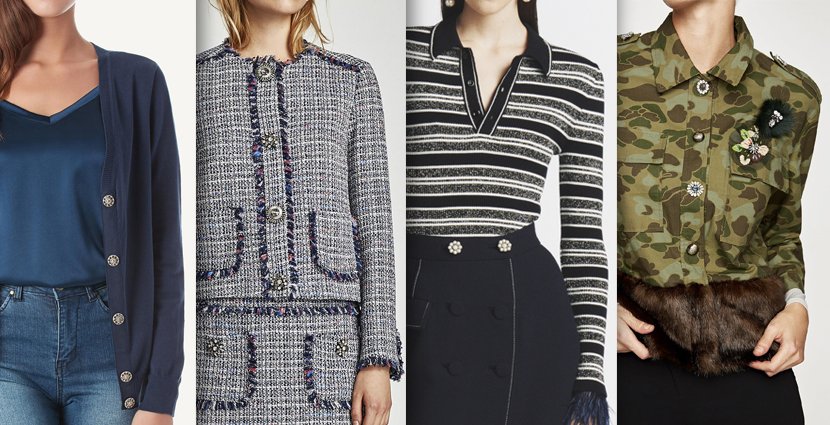 Even though jewel buttons were a hit in Balmain , Markus and Lupfer catwalks, they start to be a highlight in the most luxury Zara, Intimissimi and Chanel collections.
This month we have added in our catalogue a couple of styles that we hope will be of your interest. Elegant, super light and very high quality!
Find them out and ask for your samples!