Elegance is currently transmitted through brightness in a very subtle way. We have added in collection some trims that materialize this brilliant delicacy.
Do you want to know how they look?
Find them out in this post and
ask for your samples!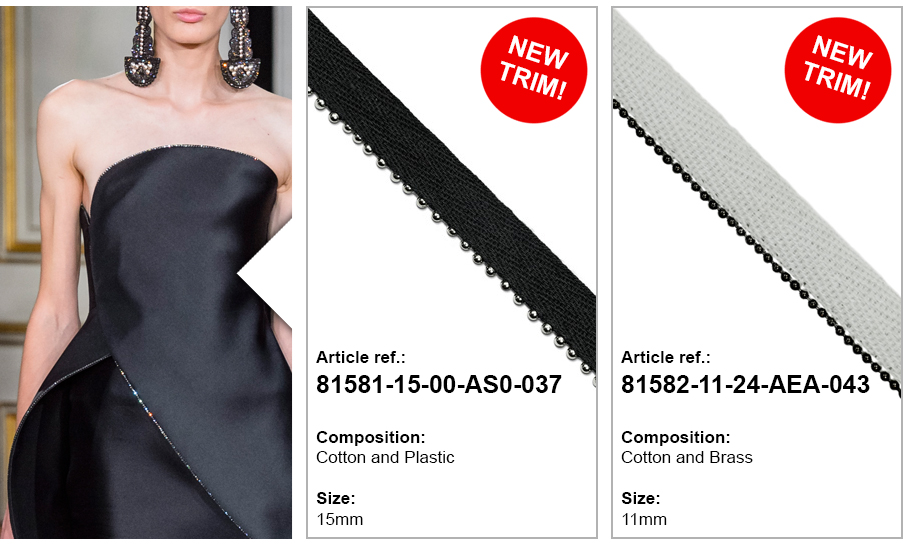 Luxury is normally shown through big shiny surfaces made of Golden or silver rhinestones, for exemple, and will always find his place in the latest fashion trends. Elegance has been recently related to simple and little sumptuous outfits through structured and basic designs which transmit Peace and relief.
This simplicity in the design is always accompanied by small details that add quality to the garment. A good example of this trend has been Giorgio Armani, now in his
Privé
collection.
With
our new trims
you will be able to add this touch of bright subtleness to all types of garments, either between seams or hems, turning them into elegant garments