Ethnic or folk styles have been sophisticated in the latest catwalks and fashion shows. Thus, we have added to our catalog a trimming that combines multiculturalism and luxury.

Find it out in this post and ask for your sample!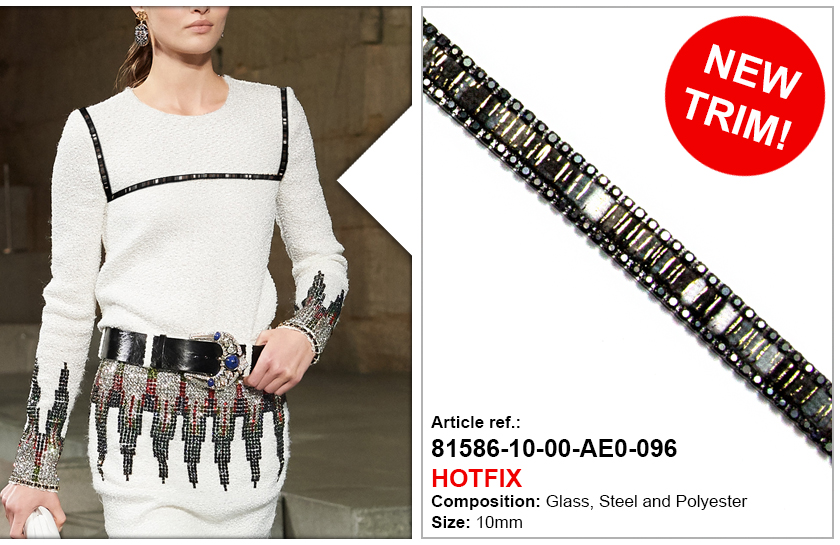 In the last seasons we have been highlighting bohemian, folk and ethnic looks all of them coming from powerful migratory flows and the mixture of cultures. This enriches and gives exoticism to the new trends which are betting on the use of these popular local aesthetics.

Even Chanel took some inspiration from the Near East for her complete collection making an interpretation of the richness of the ancient Egyptians.

For this reason we have added in our catalog a trimming that presents this style in a more sober colorful version. Hotfix technique is also used in order to facilitate its application on the garment through heat, thus avoiding seams.