Laces are still the favorite to decorate all kinds of garments.
This is why we continue offering new laces styles in our catalogue.
Do you want to know how they look?
Find them out in this post and
ask for your samples!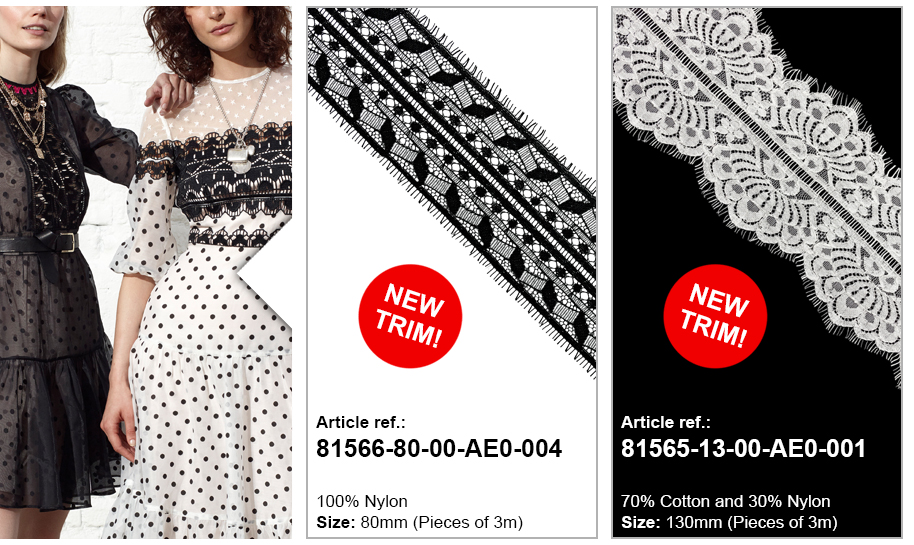 Lace is an essential accessory in fashion shows. We find it in very subtle applications like necks and cuffs shown by Rebecca Minkoff during the last show, but we find it also in more rococo designs like the ones suggested by Chloé.

It connects many different collections together and promotes a feminine and sensual look not only in party clothes but also in casual outfits.