Handbag closures are turning essential and stunning.
Find out our exclusive design and ask for your samples!
In the upcoming seasons women's bags will adopt structured designs, something that will lead to bags with flaps and closures.
Closures used in these type of bags will show big shapes to cause a big impact. These will be mostly inspired in vintage styles to create retro-futurists looks with metallic structures combined with other materials and colors.
All this had led us to design a
new closure for flap bags
, very classic but innovative due to the mix of materials.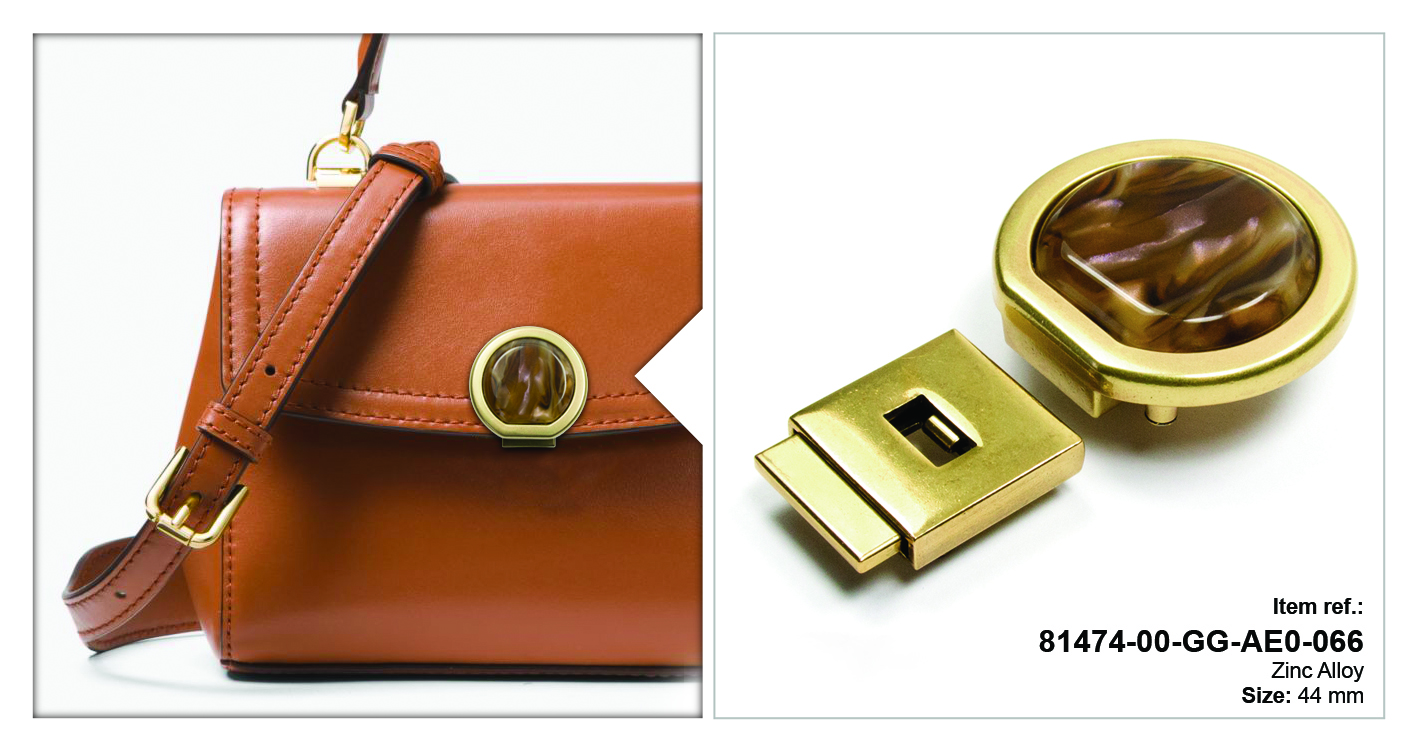 Check it out!