Rhinestone ornaments give a fancy touch to all kind of garments.

Do you want to know which are our new designs?
Find them out in this post and ask for your samples!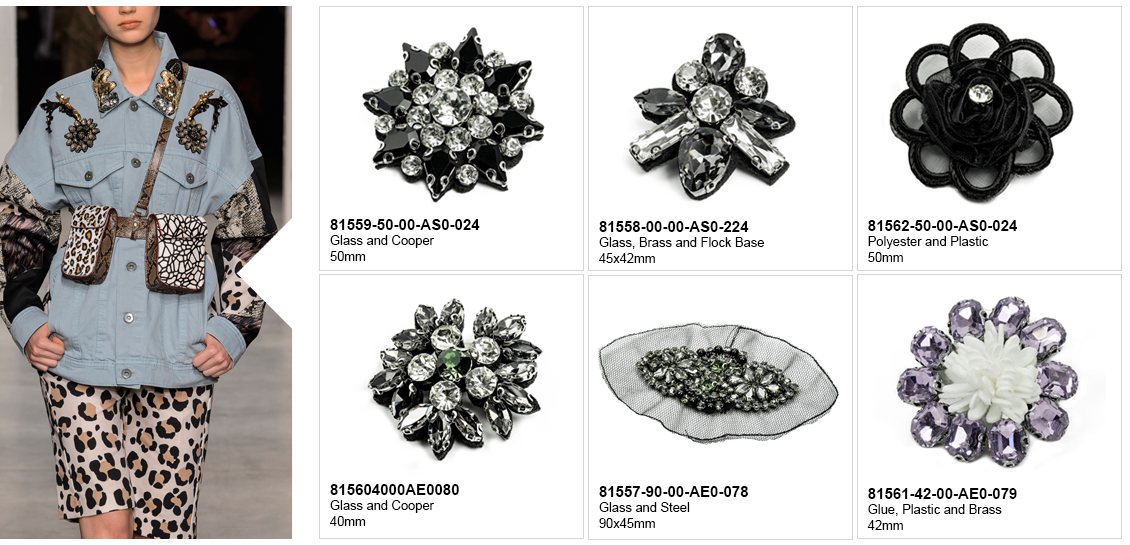 This renovation is linked to the "revival" trend of the 2000s and focuses its great success on the influence on women of all ages, as a striking novelty for the youngest and as an intense revival of youth for the rest.

One of the main charcateristics of this style is the fancy and friendly touch caused by the use of rhinestones. This is present in all kind of garments, from coats to simple cotton shirts.

These new styles are a much subte and easier version which makes it more simple to apply in knitted garments, shirts and dresses. Different combinations can be created as Antonio Marras showed in his last collection.

Some of the designs are also hot-fix to help you out with their application on the fabric.

Make your creations shine with our new rhinestone ornaments.