Rhinestone accessories become popular again.
Check out our new jewelery appliques and ask for your samples!
The new boom of rhinestone accessories also hits the recent and outstanding "Hi-Lo" trend. This combines "High-fashion" garments (luxury and good quality styles) with "Low-fashion" garments (basic, casual and denim outfits). And although as a fashion concept it is not so recent, the truth is that it has made its way until the fast-fashion has made it more visible in the streets.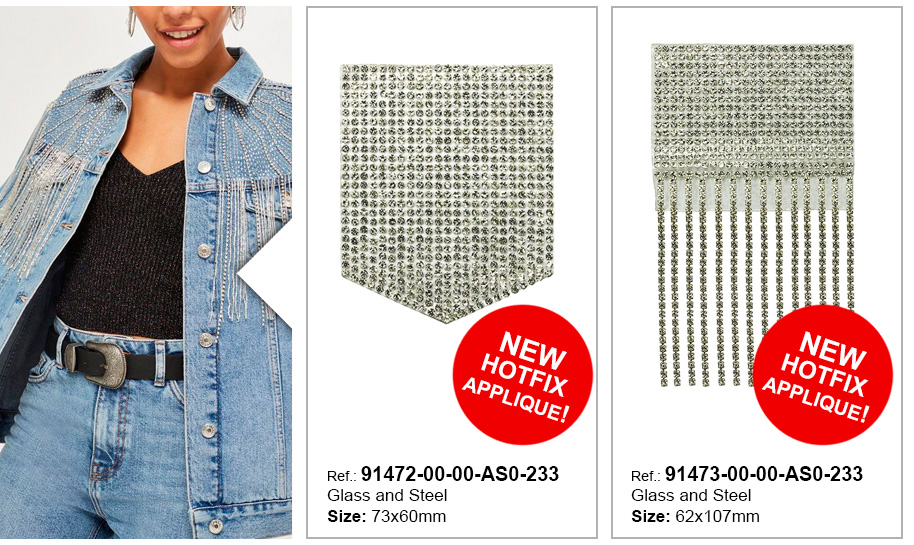 In this trend, jewelery and rhinestones have played a key role since they have become the ideal complement to combine with more casual clothing and thus achieve a good "Hi-Lo" effect.
This is the reason why we have added "Hi-Lo" rhinestone appliques to our range. They are subtle and elegant rhinestones appliques that you can easily apply to your garments without having to sew and only using Hot-fix.
Join the "Hi-Lo" trend and ask for your samples!